About Us
Lunar Eye — a cloud-based SaaS platform that uses Computer Vision and Machine Learning algorithms to enable AI-driven control and management of physical and cyber systems. The system enhances the capability of surveillance systems, making them smarter and more responsive by automating real-time monitoring, object and face recognition, data analysis, decision-making, and more.
Lunar Eye is highly scalable and can be easily tailored for a wide array of industries — from Manufacturing and Logistics to Transportation and Security. The Lunar Eye team has over 15 years' experience in software development. We are seasoned experts in Computer Vision, Machine Learning, Data Science, DevOps, Analytics, and AI Security. Contact us to discuss your infrastructure modernization project.
Scenes Recognition
Complex recognition of scenes for identifying people, machines, zones, moving and static objects
Equipment Maintenance
Complete set of features for equipment usage monitoring and maintenance management
Safety Control
Control employee actions and presence in designated areas for minimizing injuring risks
System Training
Full set of tools for system training during usage and expanding its capabilities without programming
Environment Designer
Designer for defining workflow for scenes monitoring, alerts configuration based on objects recognition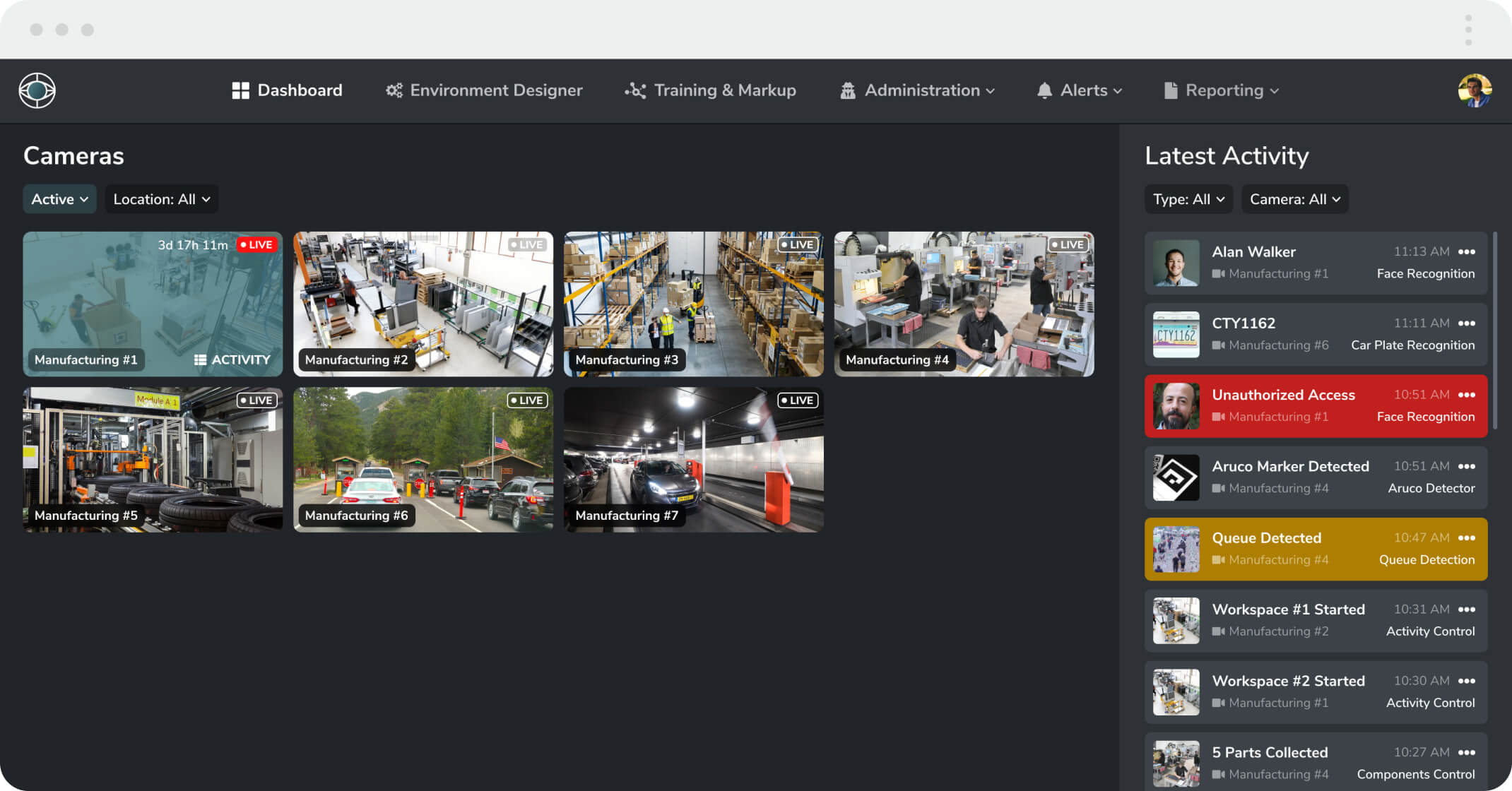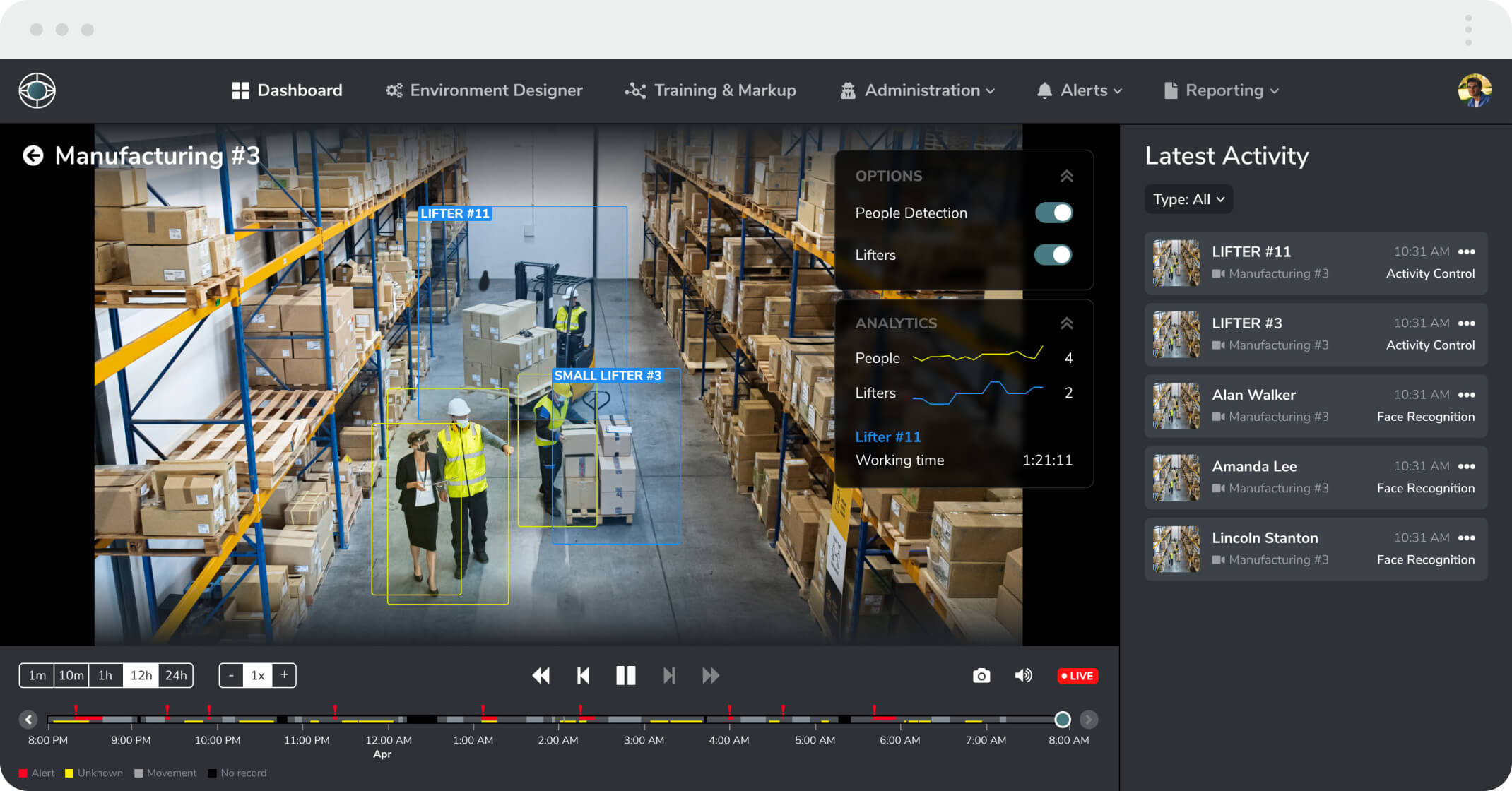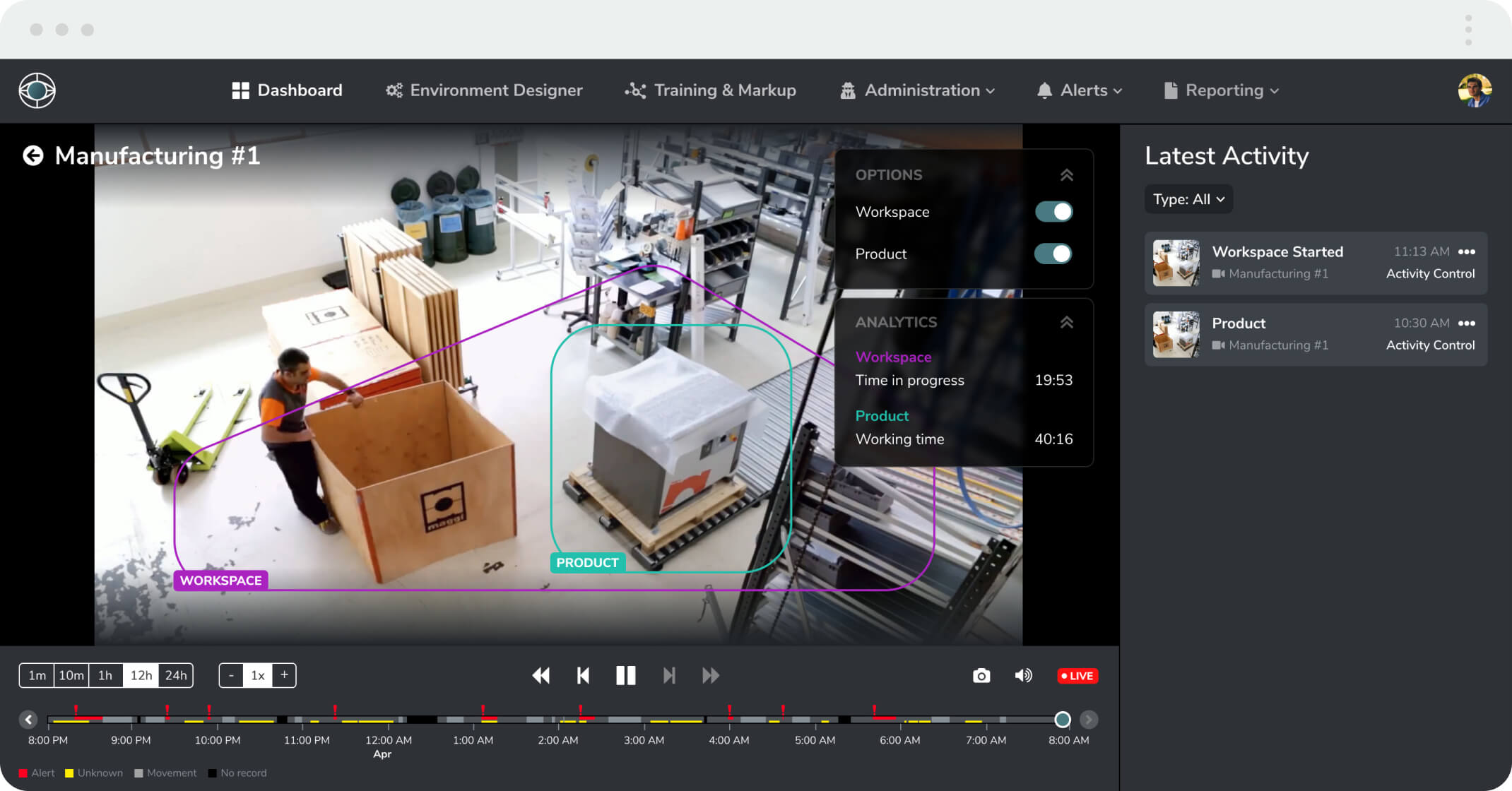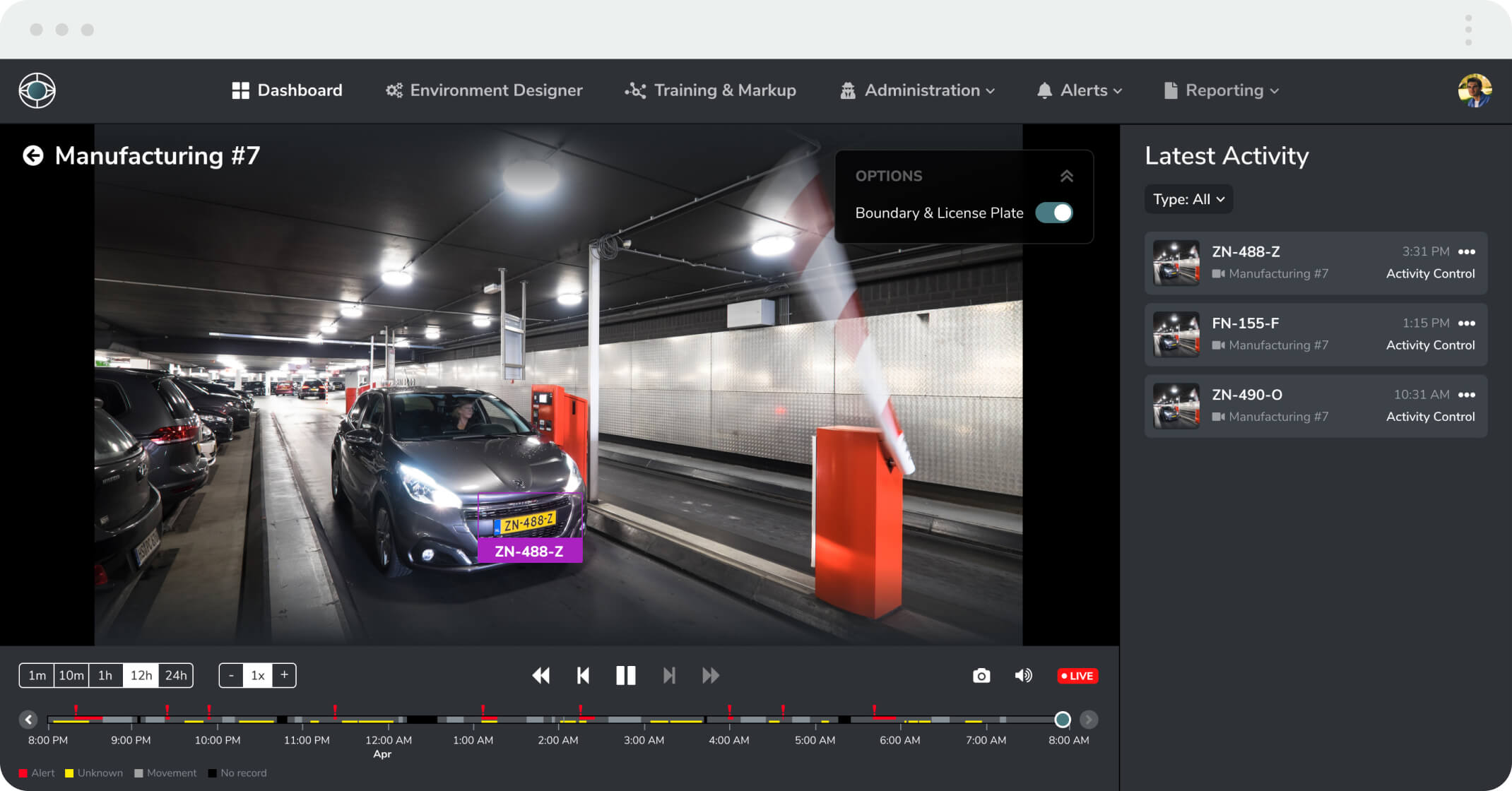 Lunar Eye Provides Unique Features for Automated Environment monitoring and management
How it's work
System Management and Configuration
Environment Designer — tools that help users to set up cameras, lines, queues, zones, and workflows
Neural network Training functionality and data set markup tool — allows users to train the neural network individually to meet their business needs
User management — users can add and edit users, change and assign roles, create new accounts, etc.
Equipment management — users can edit descriptive data on equipment and machines and assign separate pieces of equipment to cameras and zones
Equipment usage reports — Automatic generated reports on equipment usage (time, frequency, duration)
Camera management — connecting c& mapping cameras
System library management — users add and edit data on faces, license plates, objects to increase recognition
Alert management — users can create alerts for various events and send specific alerts to specific users via email, messengers, SMS, etc.
Scenes Recognition Engine — the system's "heart' that performs all processing, analytic services and event generation
System monitoring and process control — real-time display of overall system health
Multi-View 3D Reconstruction functionality (optional for on premise users only, available by request)
Automated analytics — capability to automatically detect relevant anomalies, patterns and trends and deliver insights to business users in real-time, with no manual user-analysis or IT intervention required.
How it's work
Production and Equipment Management
Environment monitoring with Scene Recognition Engine and cameras views
Dashboard with system performance and statistics
Workforce monitoring:

Identify employee production areas, high risk zones, and employee production areas
Workforce face recognition

Queue monitoring: the system monitors and calculates density and pace of queues
USE CASE IDEAS
How it's work
Work Site Monitoring
Employee actions control
Production line monitoring: detect, count, measure objects on the production line

How it's work
Object Detection and Tracking
License plate recognition detects, recognizes, and alerts on unknown license plates, while simultaneously allowing for add/edit existing ones
Aruco marker detector and tracker
Equipment recognition
Object movement tracking
Automated Equipment usage alert and tracking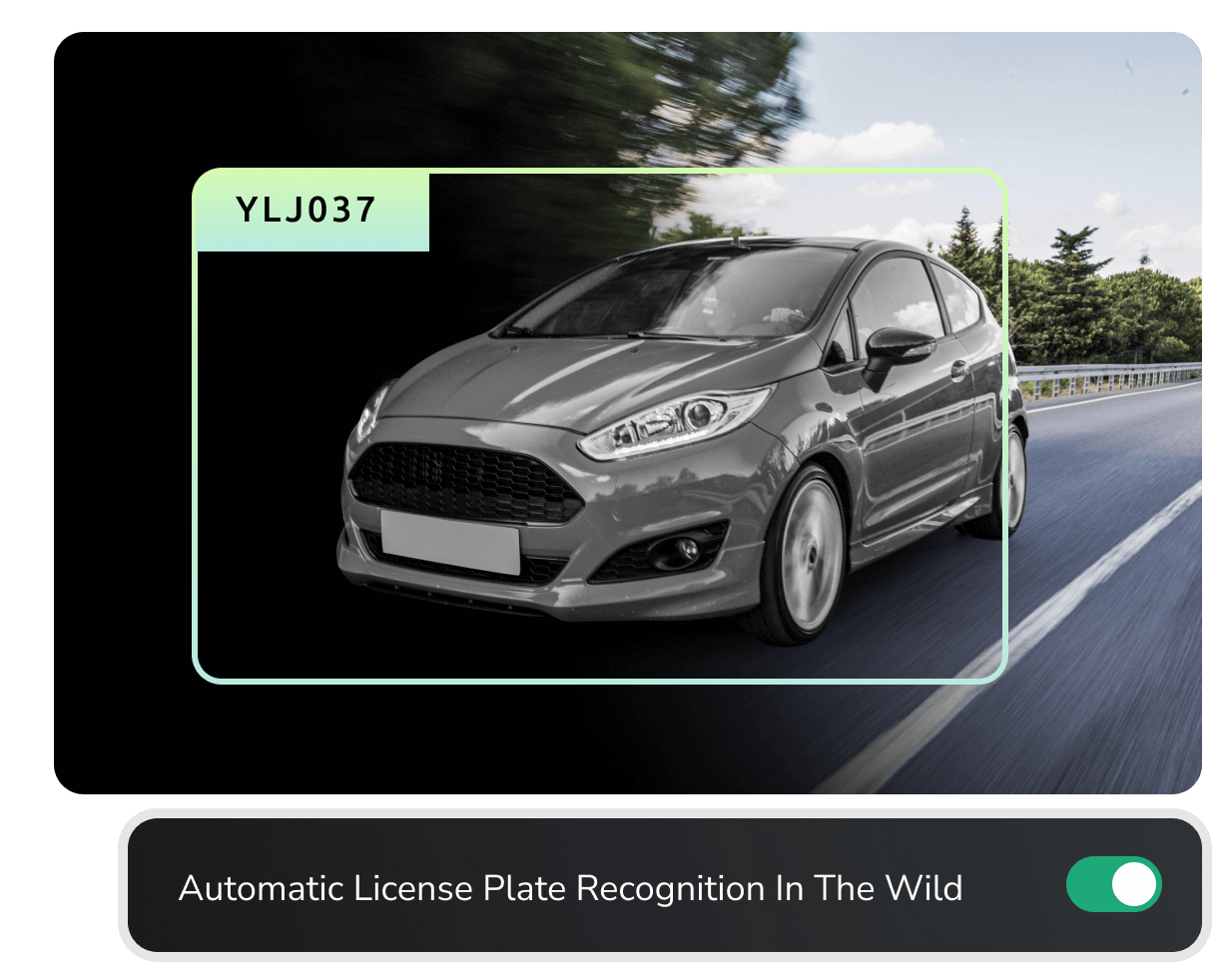 How it's work
Reporting
Equipment usage data
Job time-study collection and control
AI-based maintenance planning: based on equipment usage, system forecasts, and the need for future maintenance
Employee activity reports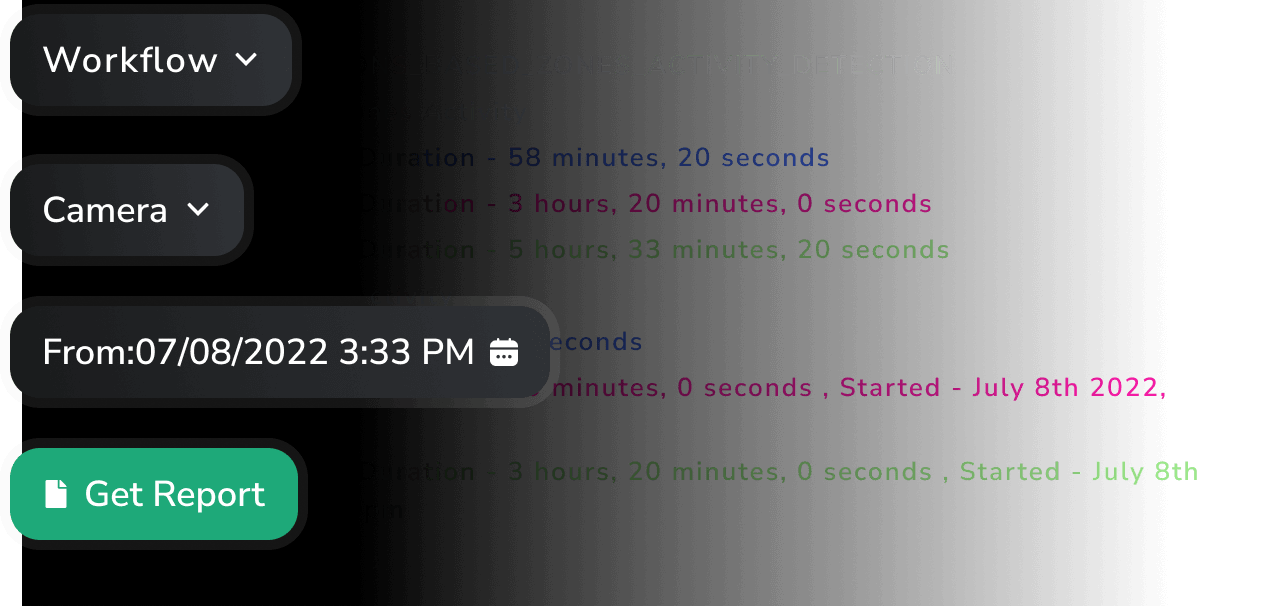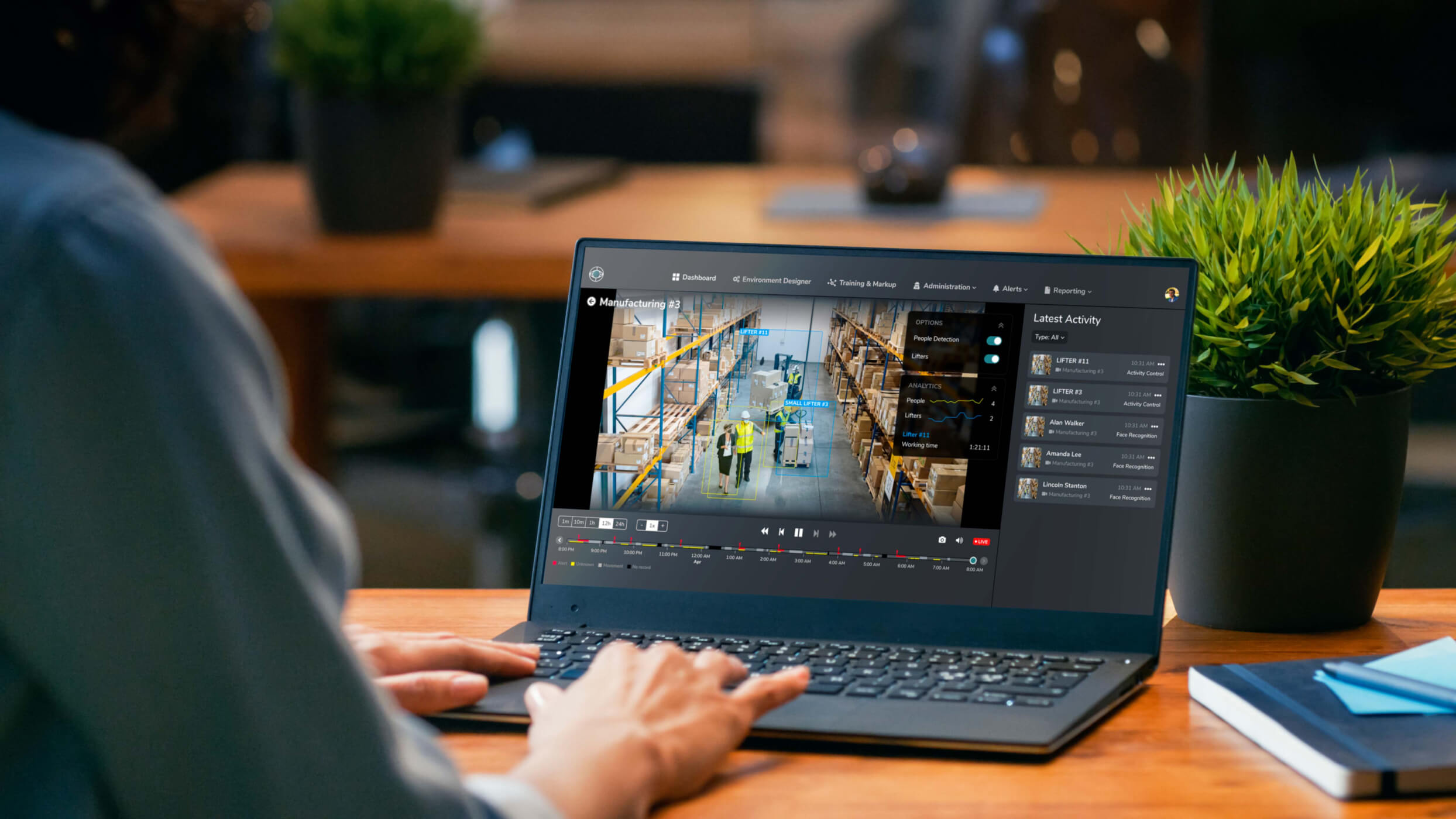 Want to discuss how to implement Lunar Eye within your organization?
Yes
Want to discuss how to implement Lunar Eye within your organization?