How it
works
The Lunar Eye Platform uses Deep Learning Neural Networks to automate, analyze, & process data from cameras, devices and sensors. Our platform controls physical and cyber systems by automating tasks that human visual systems currently do.
Lunar Eye
Platform
Web-based
Management Portal
Video Cameras
3rd party integration with OEM camera providers
Sensors and devices
IOT sensors & devices such as light, temperature, motion, and pressure
Data management
collection, exchange, and analysis improve productivity and efficiency while building economic benefits
Lunar Eye

Application

Quality Assurance

Using Computer Vision in the manufacturing process, Lunar Eye prevents mistakes and defects, avoiding irregularities in the final product.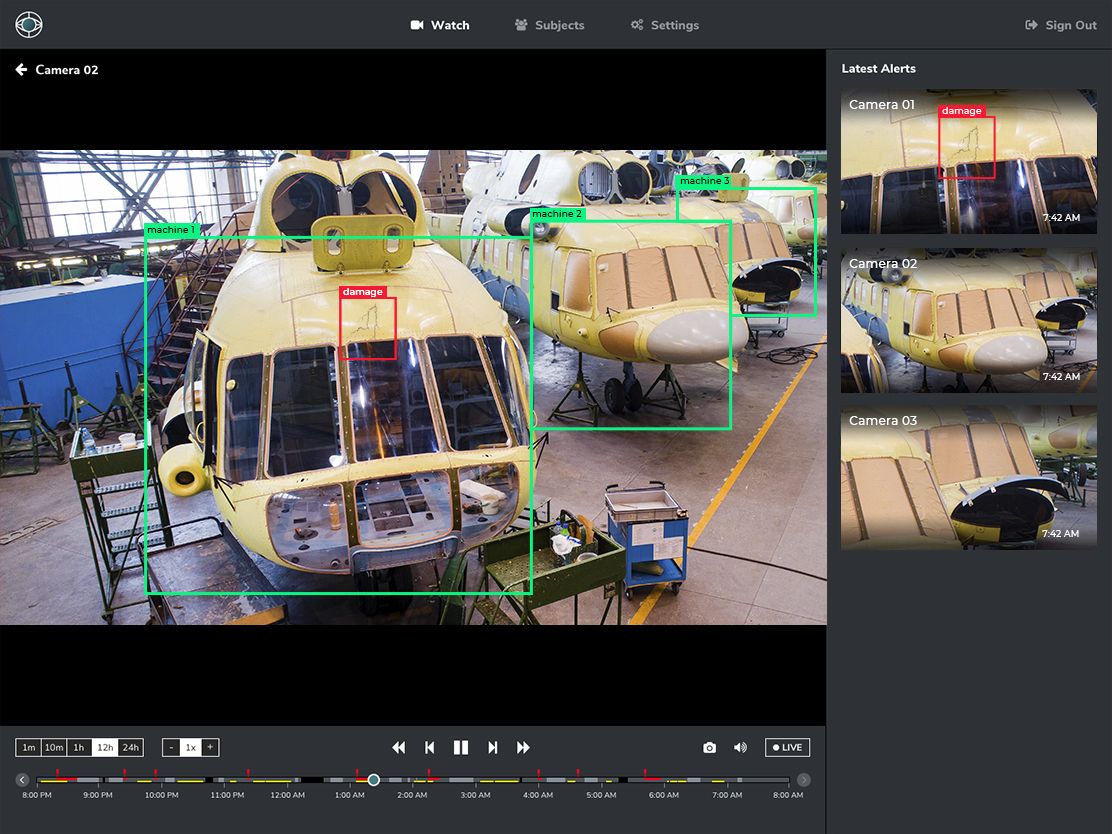 Sorting & Detection
Using optical character recognition and color analysis, Lunar Eye automates sorting and detection. Decreasing a highly intensive labor process while increasing sorting accuracy.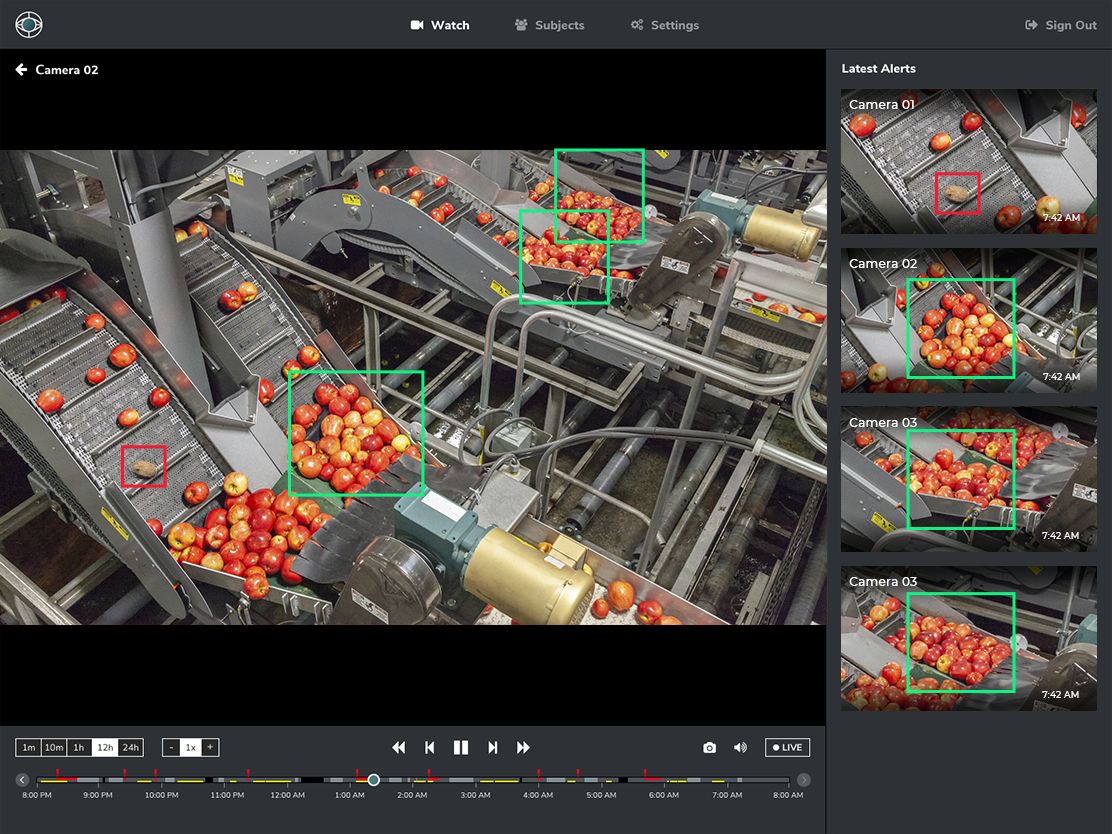 Object Detection & Autonomous Monitoring
Lunar Eye verifies the state of any mechanical system, in real-time. Using computer vision It streamlines events while monitoring machines, common areas, and employee areas. It then makes intelligent decisions based on people or object movements.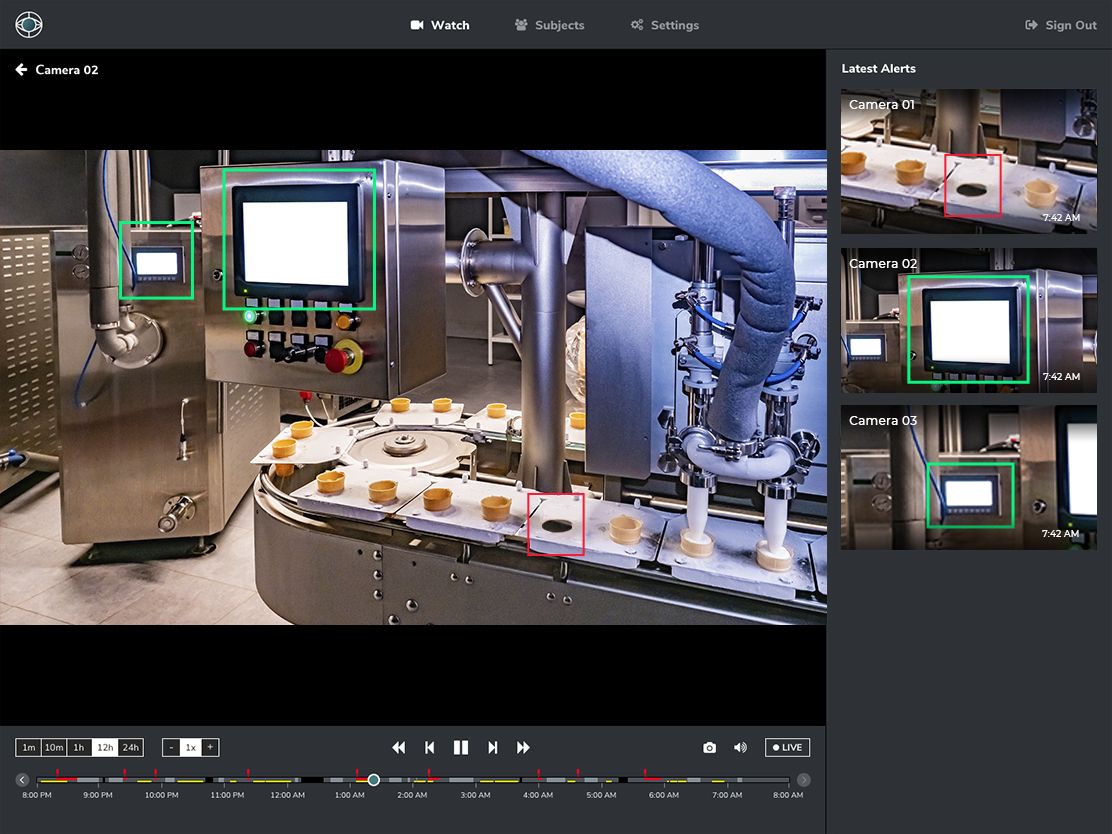 Physical Security
Lunar Eye monitors, recognizes, and alerts on important events:
Face recognition and identification
Area monitoring with security alerts
Search for a specific person or object with chronology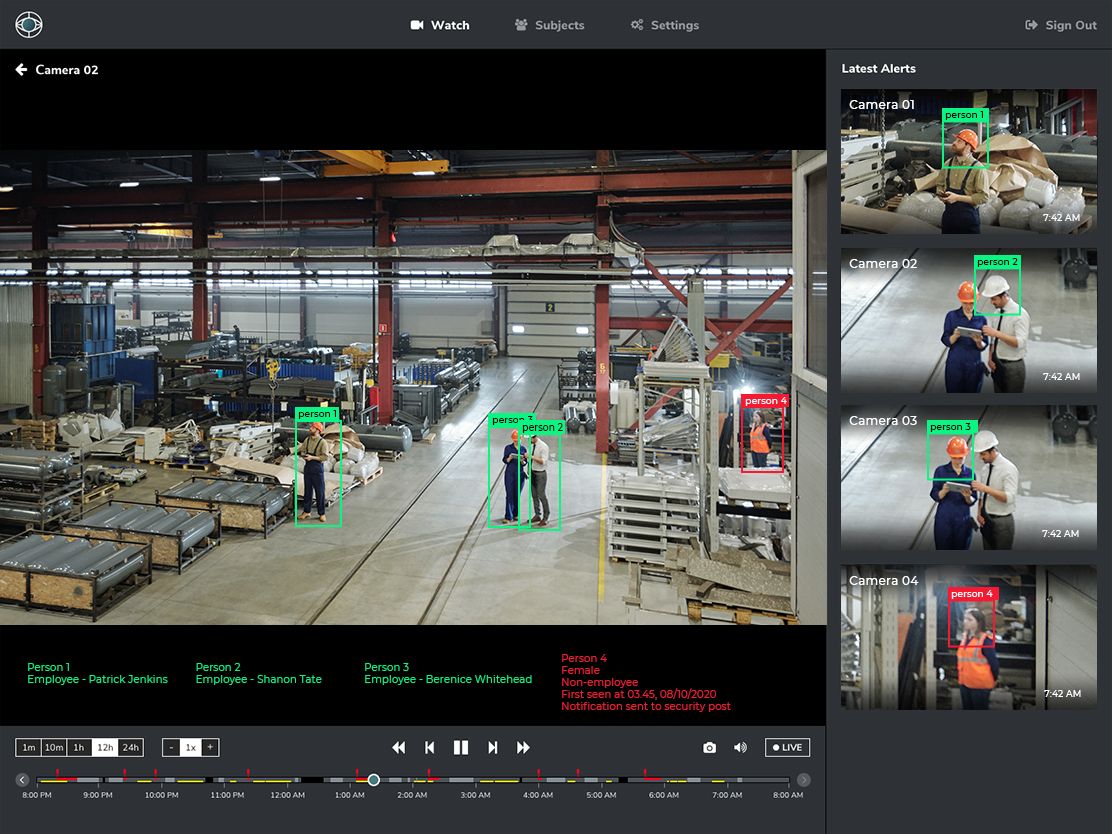 Logistics
Internal & External Logistics

: fleet, energy consumption, & supply chain.

Predictive modeling

. Monitor movements via Optical Flow and convolutional neural network (CNN)

Vehicles tracking

. Track vehicles with real-time alert upon arrival & departure.

Cargo monitoring and management

. Monitor loading and off-loading.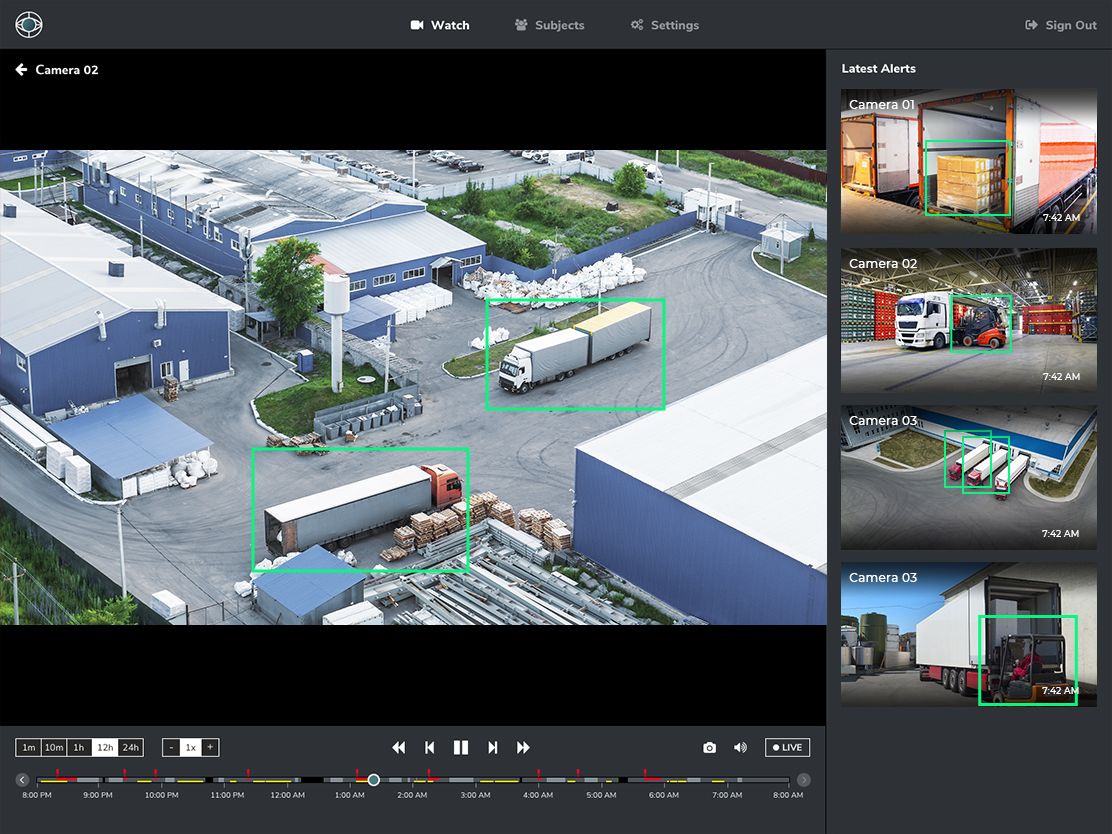 About Us
When it comes to Computer Vision and Data Analytics — the application of Artificial Intelligence (AI) can open many opportunities.
Lunar Eye equips computers with the ability to recognize objects, people, and faces then make decisions that the human brain and eyes make everyday but with much more speed & accuracy.
Our team of experts are ambitious leaders in Computer Vision, Machine Learning, Data Science, DevOps, Analytics, and AI Security. With over 15 years experience, you can entrust your infrastructure modernization project to us!